Lauren Denos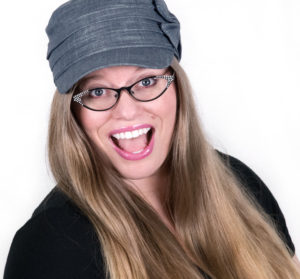 A photographer and digital artist, Lauren Denos covers a wide range of subject matter but specializes in food, commercial, and fantasy work. She discovered her calling behind a lens for a second time after a forced break from the field. From then on, it was true love and she knew she could never do anything else with her life.
It's Lauren's goal to inspire others and showcase how beautiful the world is through the visual arts. She wants the world to be a better place and she encourages that with her dynamic visual style. Her favorite question to pose others is – If there were no limits and you could do anything with your life, what would that be? Her personal answer would be to do exactly what she's doing now, but with a bit more traveling… www.AdventureBoundMedia.com
Jessica Herbig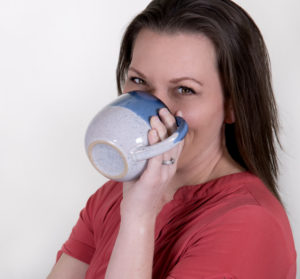 Jessica is a local creative studio owner and graphic designer. She enjoys designing and collaborating on all manner of print publications and branding.
She's lived in North Idaho all of her life, and along with her husband and 2 boys, spends her spring sitting in rainstorms on baseball fields, and loves enjoying the outdoors as much as possible. www.HerbigDesign.com
Tip Metajan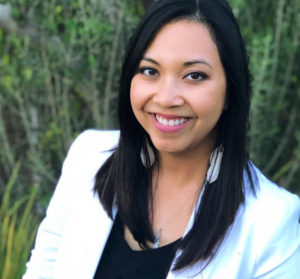 Tip Metajan is an author, business coach, social media and affiliate marketing expert. She's the founder of Honey Butter Company and affiliated companies. Tip lives and breathes positivity and light. She believes that there's always light to be found in every challenge. She's guided many companies and individuals through some of their most challenging steps and helped them come out on top. www.HoneyButterCompany.com
Bonnie Sadigh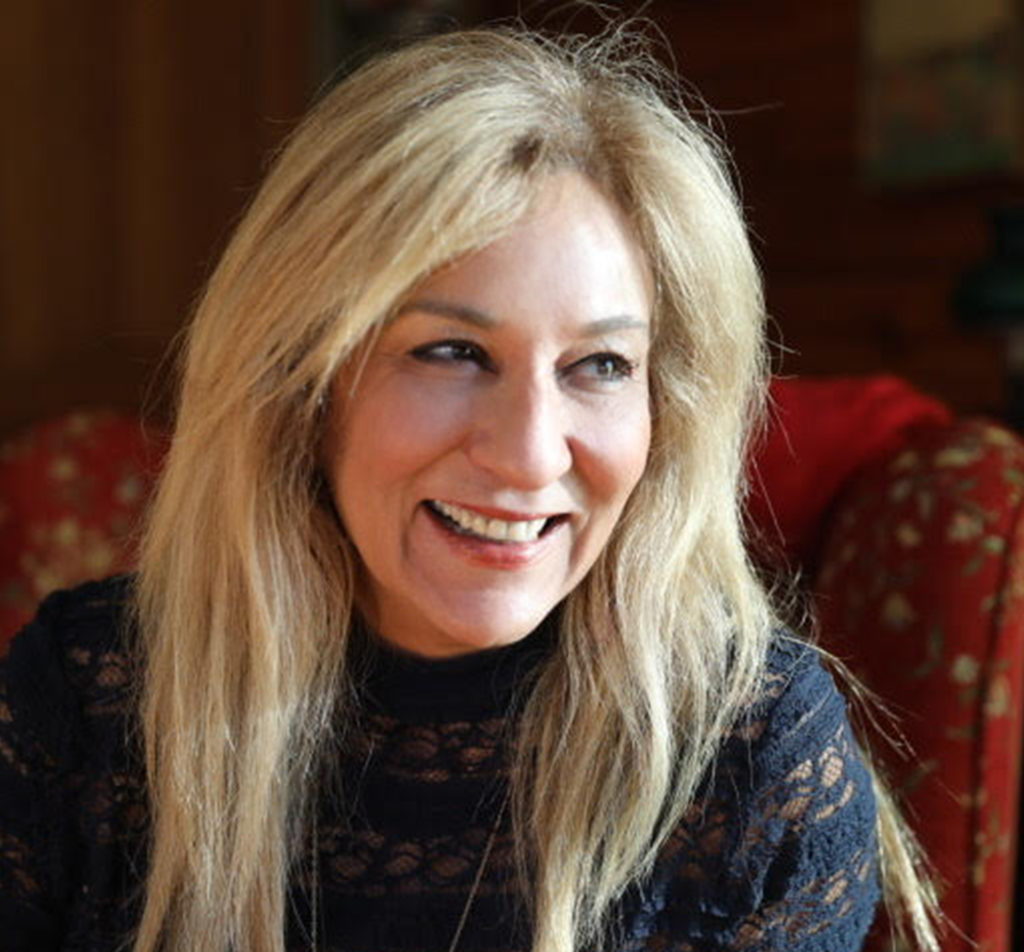 Bonnie Sadigh is the Co-Founder and Chief Operating Officer at the Wheel of Wellbeing, an integrative, holistic, and psychological wellness center. Bonnie is a Master NLP Practitioner, Clinical Hypnotherapist, EFT Practitioner, Relationship and Certified Life & Success Coach, and Master Time Technique Practitioner. She is also a Certified Transpersonal Energy Healer from The Lion Heart Institute. With an early aptitude for the arts, Bonnie graduated from Queens College of New York with Masters in Fine Arts. Her fascination and curiosity with the mind and body helped guide her growing love of knowledge and service to others to pursue her dream of becoming a coach, public speaker, and a motivational blogger. She believes in the wholeness of each individual and strives to unlock their untapped potentials so that they can thrive and live life to the fullest.
Amanda Thompson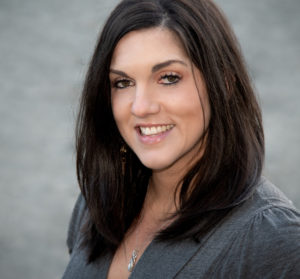 Amanda Thompson is a fitness and healthy lifestyle enthusiast. She got into fitness prior to having kids, and her love for fitness has continued over the years. She began to run half marathons as a way to stay in shape and destress especially after having kids. While she loved to run she soon discovered that the best way to stay in shape was through weight lifting and that is where she found her real passion. In 2017 she signed up to compete in a NPC competitions as a figure competitor. She placed 1 st place in her divisions at; Vancouver Natural, Washington State Open, Tanji Johnson Classic and the Emerald Cup. She also took the Overall Figure Champion at the Vancouver Natural & Washington State Open Body Building Championships Her Love for a healthy lifestyle grew and she then got her certification as a personal trainer through ISSA(International sports science association) and now she currently works at Graham Fitness inWashington and also she does online coaching as a coach for Team StayFit with her partner Lisa Brushe.
Amanda is currently attempting to attain her IFBB Pro Card which only belongs to an elite groupof Body Builders and will be competing on a national level this year. When she is not coachingor training people she enjoys spending time with her husband of 14 years and two children.Together they enjoy camping, swimming, bike riding, and movie nights. AThompson131313@Gmail.com
Shannon Potratz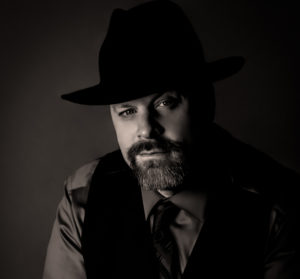 An artistic inevitability… Born in 1972, Shannon Potratz was inspired by his father, himself an exceptional charcoal pencil artist, to pursue a career in art. Constantly encouraged to "do what you love," there was never a question as to what he wanted to be. Then, in 1977, something happened that cemented his desire to imagine; a little film by a young upstart named George Lucas was unleashed on the world. Star Wars fueled his imagination and he made it his business to discover all those creative people who breathed life into that universe. His heroes were artists like Ralph McQuarrie, Joe Johnston and Phil Tippet. Later on, he discovered artists like Frank Frazetta, Syd Mead, and Michael Whelan. He sought out everything they did and the creative minds who inspired them. They taught him to bring all of his life experience and personality to every artistic effort. Never stop dreaming, strive to be better, and always look forward. After 25 years as a professional illustrator, he would consider it his greatest accomplishment to inspire young artists today and bring their own imaginations to life. www.FolkloreForge.com
Chef Lesa LeBeau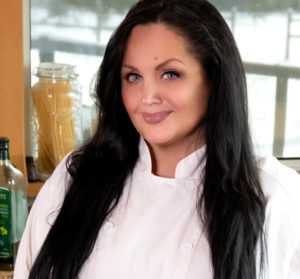 Chef Lesa LeBeau began her career in 1996 after graduating Culinary school in Southern California. She has worked with many celebrity clients and charities. Chef LeBeau is versed in many cuisines from around the world and loves teaching and sharing her passion for cooking .
Lesa is currently teaching cooking classes at The Culinary Stone in Coeur D Alene, and is very busy with catering and in home private Chef services. You can catch her on KREM news several times a month sharing her life long passion for the culinary arts…"Food is Love" www.LesaLeBeau@icloud.com
Brenda Jane Bergelin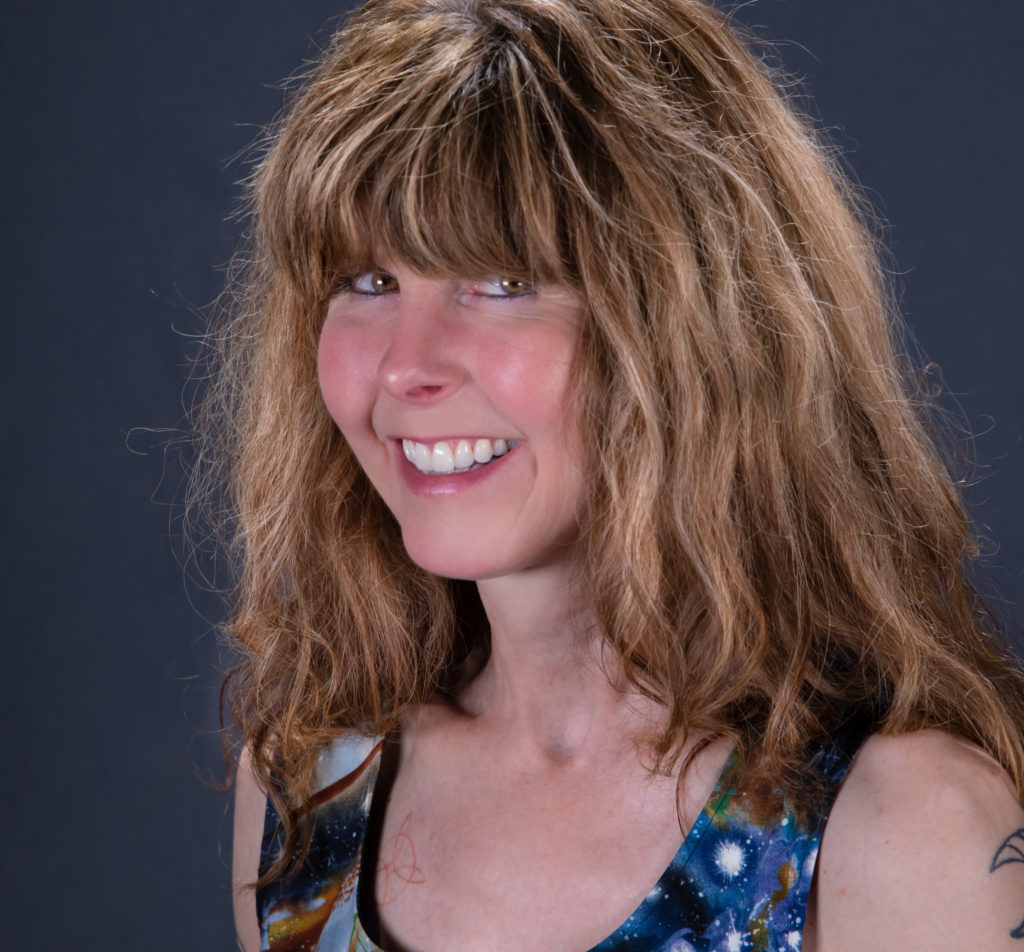 By day, Brenda Jane Fierce is a punk ass book jockey at the Coeur d'Alene Public Library. By night, she is a hermitess. She is dating Netflix and lives in Coeur d'Alene with her seven gargoyles.
Michaela Sumner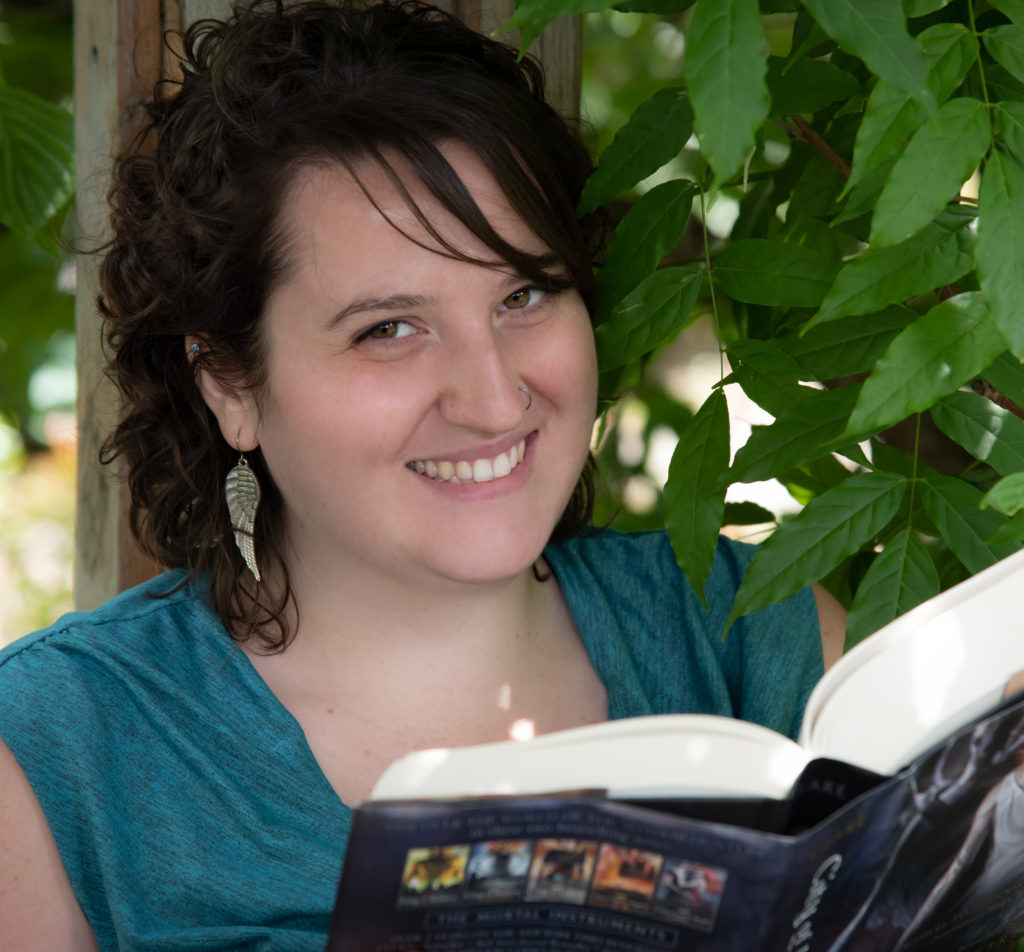 Michaela has always loved writing, anything from essays and formal documents to short stories and poetry. She loves to achieve an emotional response from those who read her writings and wants people to see the beauty in the world even from what might be the smallest and most insignificant things. She also is a gifted massage therapist with dreams of ownig her own spa. She hopes to bring hope and inspire people inside and out with the combinations of her writing and massage.
When she's not working or writing, Michaela enjoys playing video games and board games with her friends as well as camping, hiking, and swimming.
Tiffani Burkett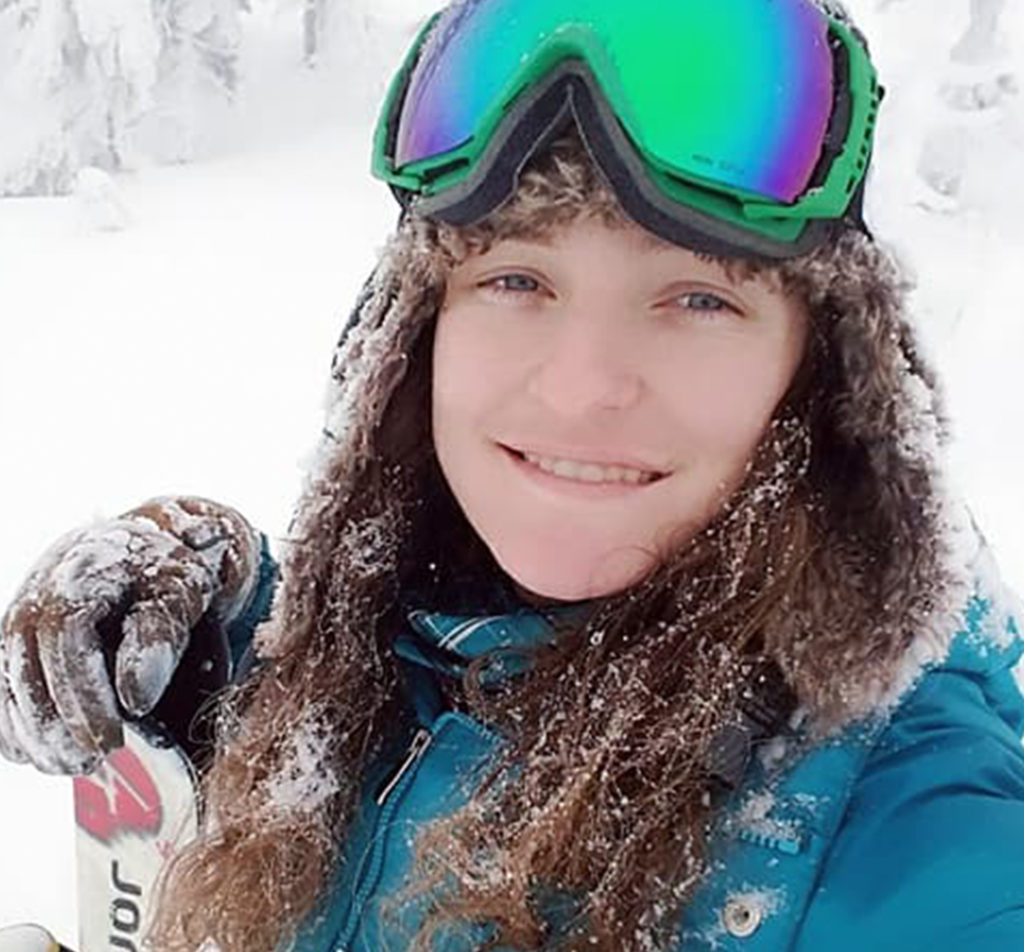 After six years of laying rubber on racetracks and immersing herself in the high octane, adrenaline pumping sport of motorcycle racing, Tiffani was yearning for something new from her life on two wheels. Fortunately (or unfortunately?) losing her comfortable office job was the perfect opportunity to do exactly that.

At 28 years old, single, unattached, and now unemployed, she took her 2015 Yamaha FZ-07 and built the nimble sport bike into a make-shift adventure motorcycle. She packed it full of camping gear, and set off on an adventure that she had always dreamed about.
You can find her book Chronicles of a Motorcycle Gypsy on Amazon and you can follow her at www.facebook.com/tiffaniburkettFZ07
Selina Calkins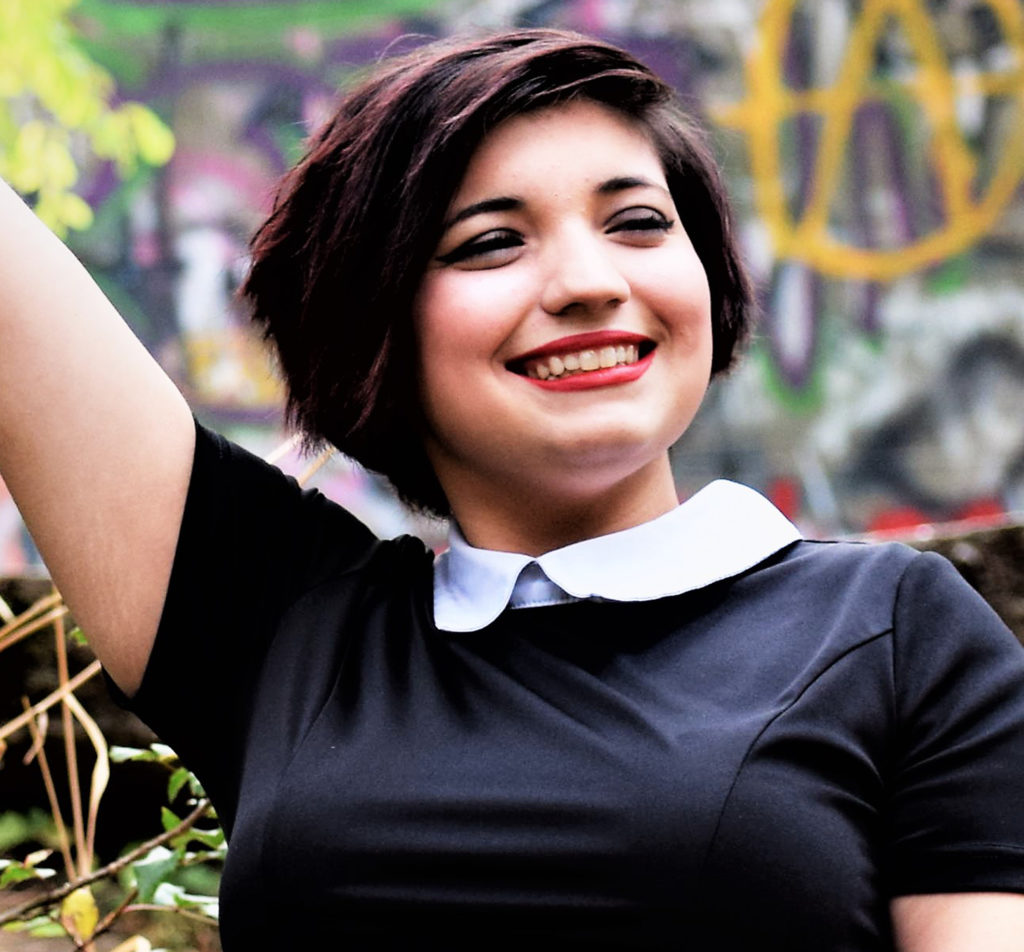 Selina enjoys drinking tea, reading books and taking long naps by the beach. She loves writing and editing; her passion for it grows every day as she finds words to be a beautiful way for understanding someone else's view of the world. she has a poem published in a poetry book called "treasured" She's been writing her whole life and hopes to have a poetry book published.